marine construction


marine construction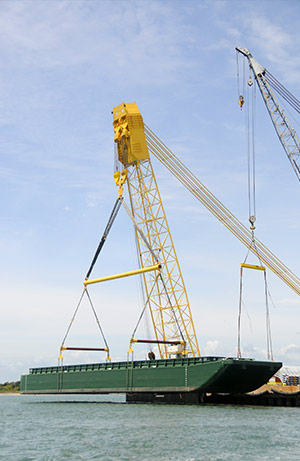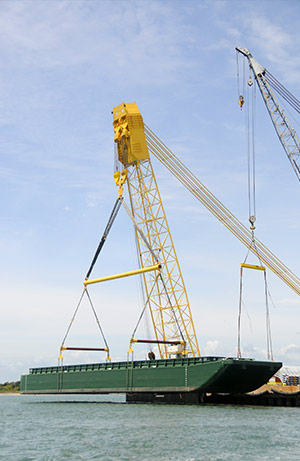 The Ocean Ranger has the flexibility to work any terminal in the Port of Charleston. The floating crane offers the ability to transfer cargo from shipside to any terminal in the ports for loading on railcar or heavy haul truck.
We have the capability of moving the crane north and south of Charleston via the Atlantic Intracoastal Waterway. The crane can reduce to a travel height of 63' vertical to pass under the bridges on the waterway and on rivers.
Our crane crew has met every rigging challenge presented and we have been successful in every circumstance. We have professional rigging engineers on staff to develop rigging plans for complex lifts.
It is also designed for ocean transit, and ABF certified for offshore work.